The premises are not suitable for teen-age through to 21st parties because of the location.
You must read the Terms & Conditions because there are some conditions which may affect the return of your deposit or result in the premature closure of the event if they are not complied with.
We have 2 halls and a meeting/committee room available for hire. Both halls have sprung floors and underfloor heating. There is full disabled access, disabled toilet and baby changing facilities. There are limited car parking facilities.
Oliver Hall.
This is our larger hall measuring approx 13m by 9m and will seat up to about 100 people. There is a well equipped modern kitchen which is included in the hire. The separate stage is only available under strict conditions. Cost – £20 per hour.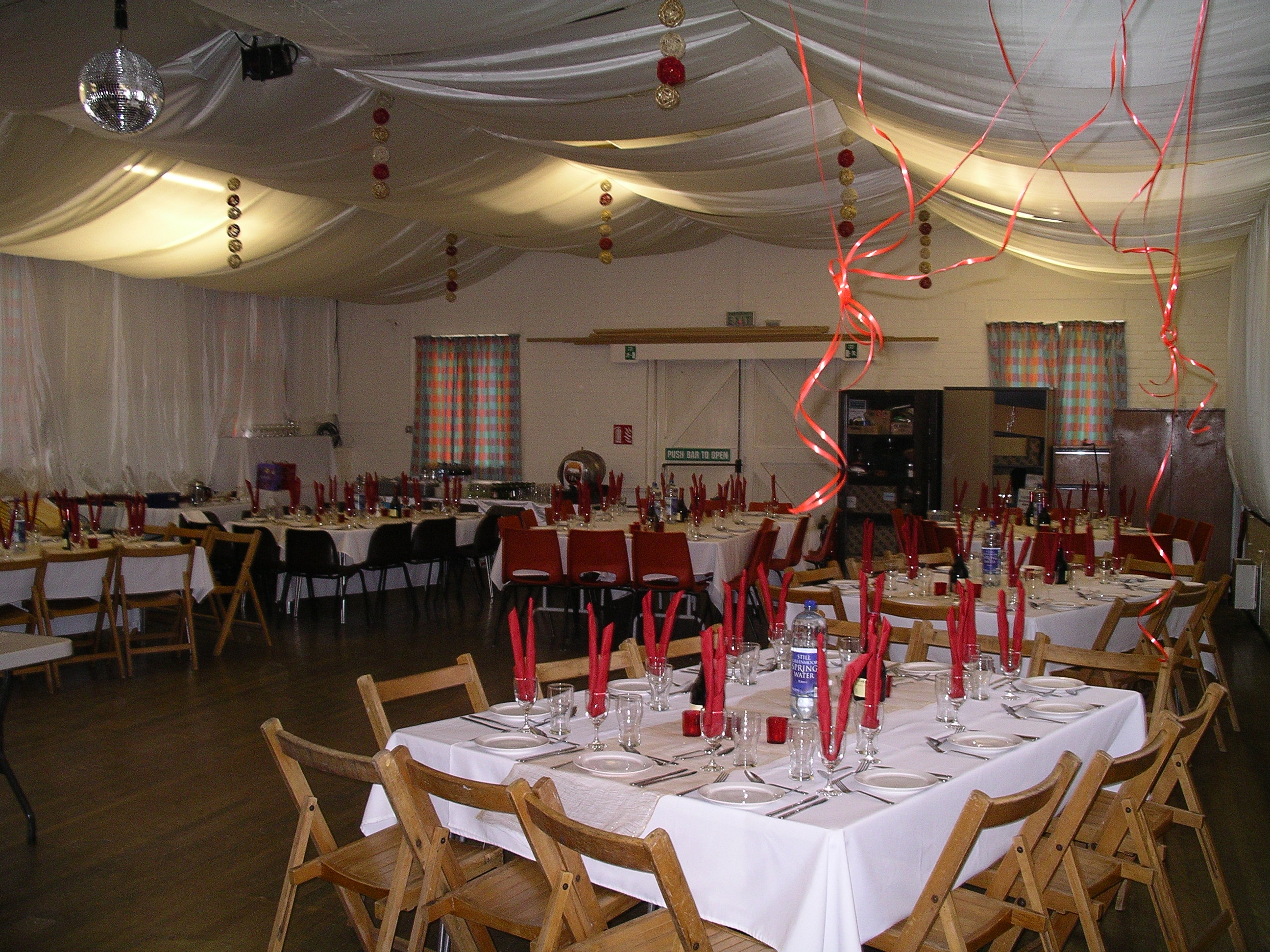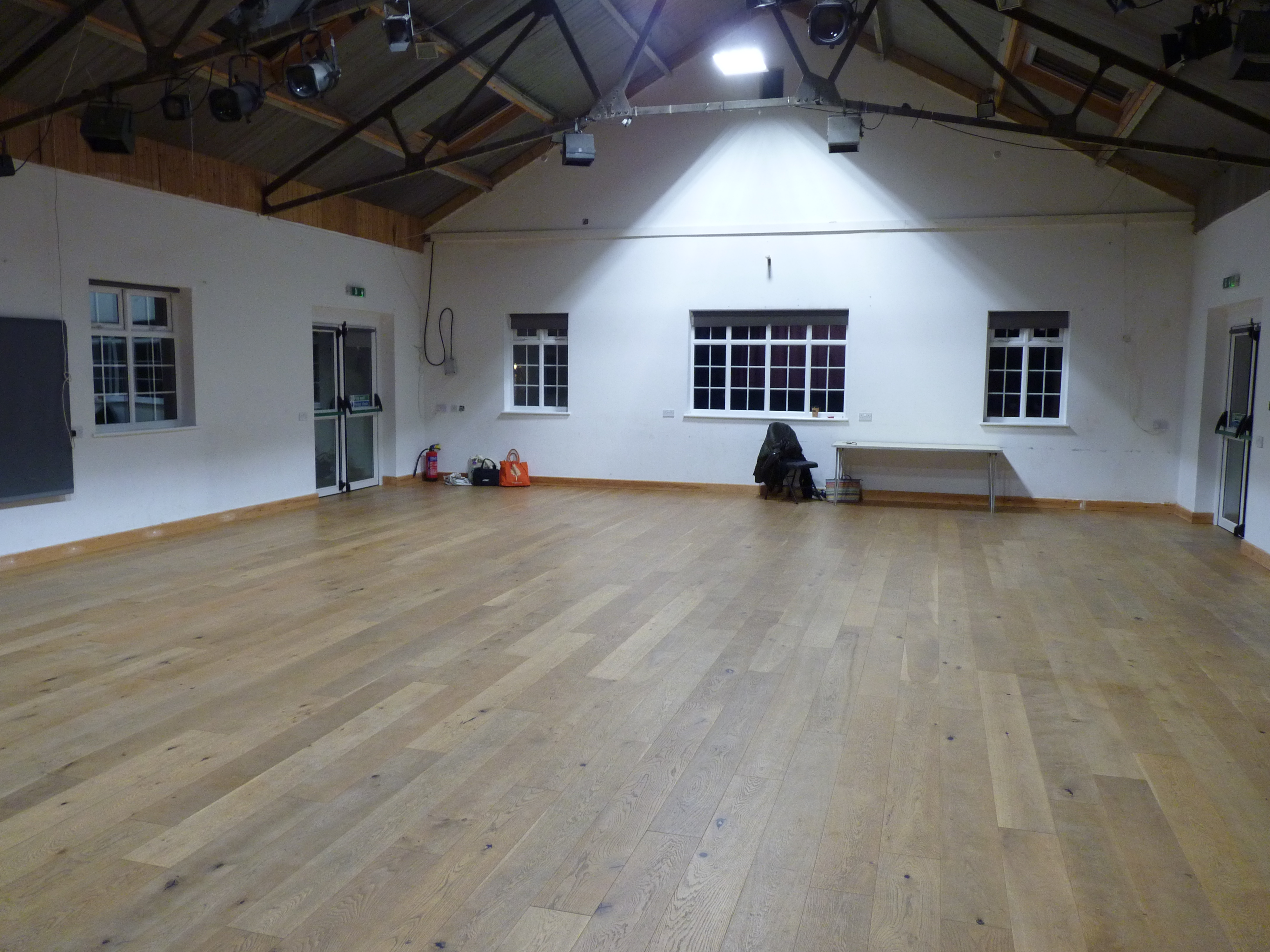 Downs Hall.
Our smaller hall measuring approx 9m by 7m. The use of a small kitchenette is included in the hire. Cost – £15 per hour.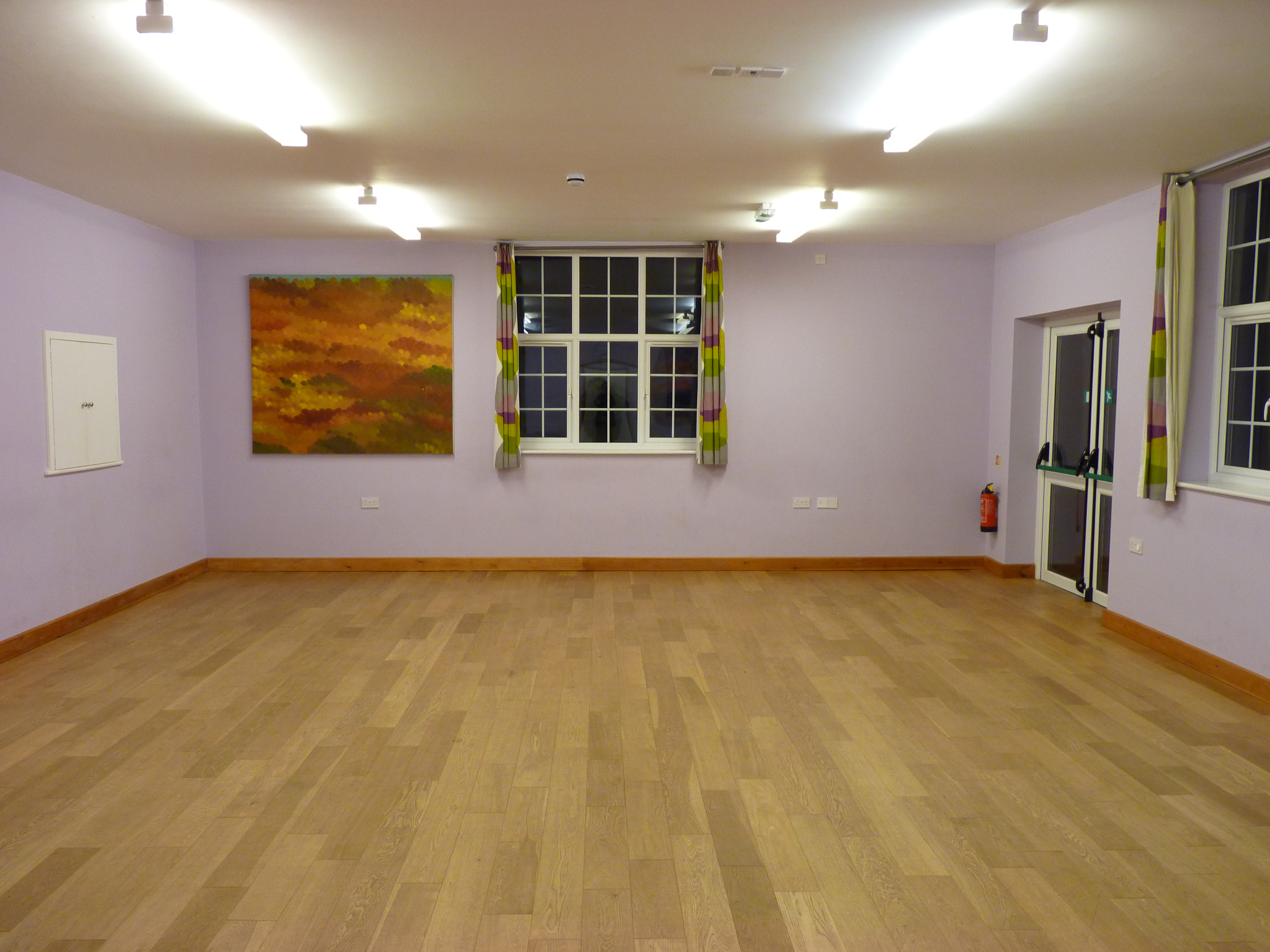 Meeting Room.
The name says it all – measuring approx 4.1m by 4.1m – suitable for meetings of up to 12/15 people. Cost – £10 per hour.
A security/care of use deposit is normally required, refundable after the hire providing the terms and Conditions of Hire are adhered to. For series bookings, a reduced rate of hire may be given. Since the hall is operated and maintained by volunteers, it is the responsibility of the hirer to set up furniture themselves when needed, return it to store at the end of the hire and ensure that the premises are left in a clean,tidy and secure state. See Terms and Conditions